You are most welcome to our website.
Shannon Gaels GAA was founded in January 1978. The Club represents the area of Cavan to the North West of the Cuilcagh Mountains, comprising the parishes of Killinagh, Glangevlin and Doobally.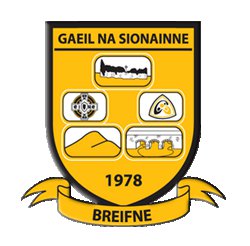 Buy Shannon Gaels Annual Lotto Ticket Online, 26 Draws For Just €50
Select 4 numbers to win or share jackpot
€50 entry fee covers 26 draws
If jackpot is not won it will be carried forward and increased by €50 each draw until won.
Jackpot shared if more than one winner
If no winner annual paid member included in draw for 2 prizes of €20
Simply fill out the form below and click next to purchase ticket
Closing date for entry into lotto period 30/04/17 to 28/05/18 is 28/04/17
Secure Payment via PayPall using Visa, Master Card, American Express, Discover Network or PayPal Account
You will receive a payment confirmation email from PayPall and a second email from a committee member confirming you numbers and entry to lotto. If you do not receive both of these emails within 48 hours please contact us