Lotto Update:  Next Draw: Saturday 19th October in The Dug Out, Blacklion. Jackpot: €3,450. 
No Jackpot Winner on 05/10/13. Numbers Drawn: 2, 15, 16 and 26 €20 Winners: Jim Clancy, Mark Reynolds, Moira Wynne and Angela Feeley.
No Jackpot Winner on 21/09/13. Numbers Drawn: 6, 8, 17 and 20 €20 Winners: Mary Ellen Maguire, Gubaveeney, Paddy McHugh, Barran, Gerry Scullion, Belcoo, Mary Catherine Feeley.
Night at the Races in the Glan Bar on Saturday 23rd November 2013.  You can now purchase your own horse for the night for just €10 from Committee Members. First Race at 9pm
Congratulations to Ailish Cornyn and the Cavan Ladies team All-Ireland Intermediate Champions 2013. You can view photos from Ailish's visits with the cup to the local schools in Killinagh, Glangevlin and Dowra with thanks to Tony Griffin at photosofblacklion.net. You can also view photos from the homecoming for the Cavan Team which took place in Dowra on Friday 4th October 2013 here.  Club Chairman John Paul Feeley also gave Ailish a small presentation on behalf of Shannon Gaels on the night.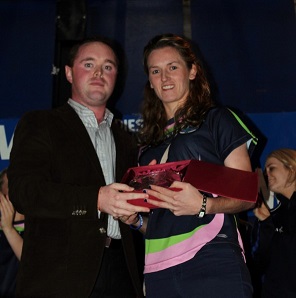 Supporting the Cavan Ladies Wristbands are still on sale in the local area costing €2 each.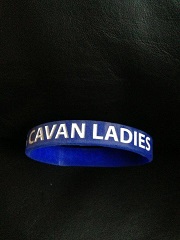 Saturday morning fun, games and outdoor activity for children of school going age will finish up for the winter on Saturday 19th October 2013 and will resume again next summer.  Thank you to all those who assisted in any way and to all those who attended.
 Committee meeting on Wednesday 30th October 2013 @ 9.30pm in the Club House.