Lotto draw this Saturday 28th June 2014 in Frank Eddies, Blacklion. Jackpot €1,250.
Kelloggs Cúl Camp for Boys and girls aged 6 to 13 will take place in Blacklion from 28th July to 1st August 2004. Book online (Cost €55) at www.kelloggsculcamps.gaa.ie
Please note that there will be no Fun Games and outdoor activities for children of school going age in Blacklion on Saturday 5th and 12th July 2014 resuming on Saturday 19th July 2014. Any queries please contact Eugene McLaughlin 087 2473631. 
Committee meeting at 9.30pm in the Clubhouse on Wednesday 9th July 2014.
Congratulaions to Nevin O'Donnell and the Cavan Junior Team who won the Leinster Junior Championship Final on 25/04/14. More information in the Hoganstand match report
Photo from Cavan County Board on Facebook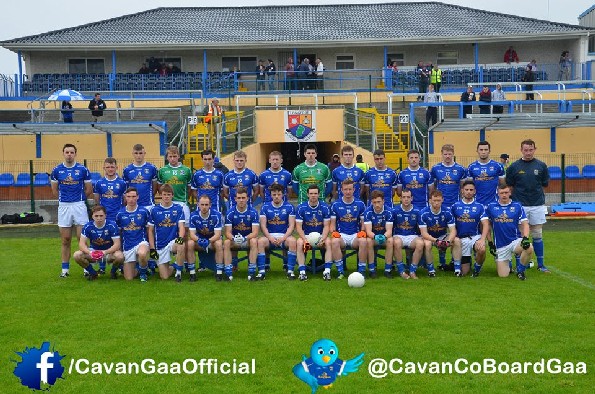 GAA Football All Ireland Round 1B Qualifier: Cavan will face Wesrmeath in Kingspan Breffni Park at 3pm on Saturday 28th June 2014. Tickets will be on sale on the day but can also be purchased in advance from participating Super Valu or Centra shops.
Thank you to all who came to the Club social evening on Friday 13th June 2014 in the Bush Bar Blacklion.  A good night was had by all. A presentation was made to Pete Maguire on the night to thank him for all the work he has done for the club over the years.  You can view photos from the night on the Club Facebook Page.
Thank you to all who attended the Mass for all club members, deceased and living and for those who are ill will take place on Friday 13th June 2014 in Killinagh
Congratulations to Rebecca McLoughlin,Aine McGovern and the Cavan Under 14 girls team Ulster Champions 2014.

(Photo from Cavan Ladies GAA on Facebook)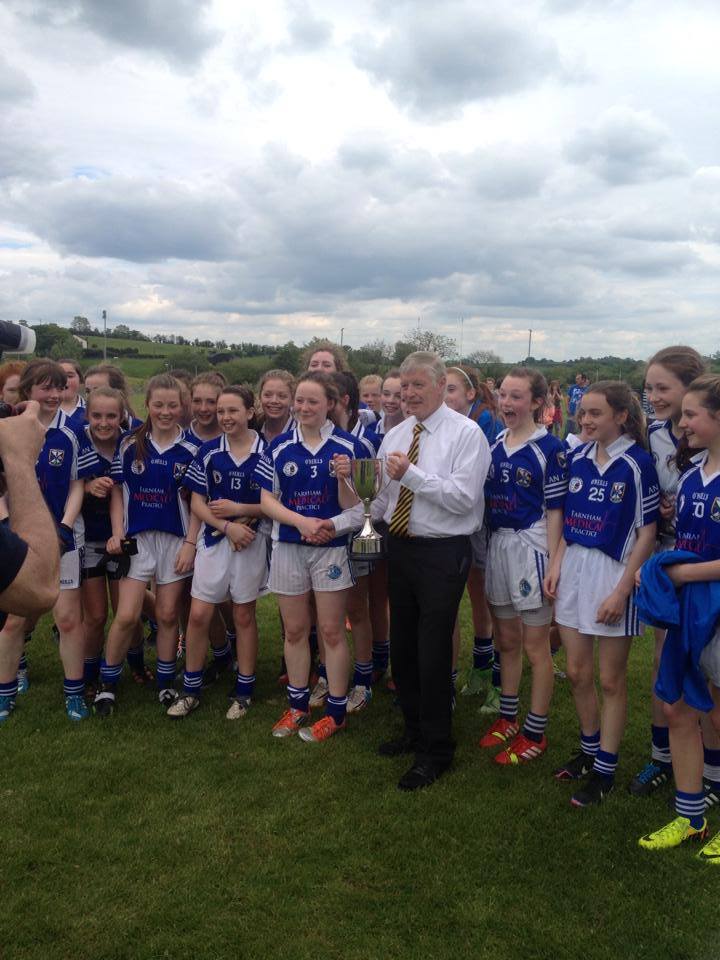 Congratulations to Gemma McLoughlin (Captain) Roisin Flanagan, Saoirse Maguire and and the Cavan Under 16 Girls team Ulster Champions 2014.
Photos from Ulster Ladies Gaelic Facebook Page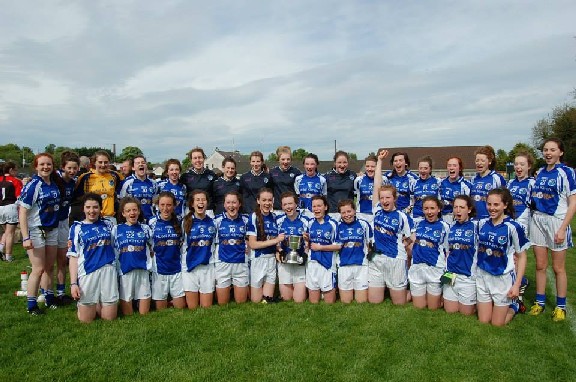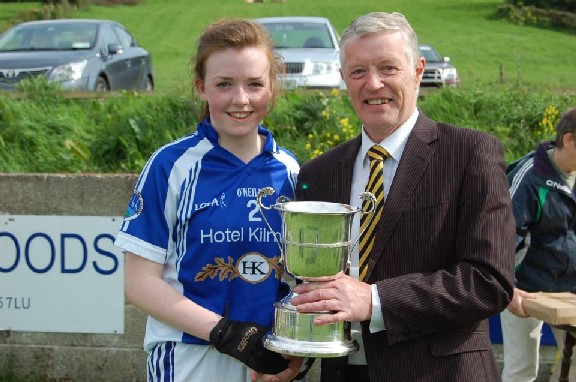 Upcoming ACFL and Championship Fixtures will be listed here when available.
Recent Results:
Sunday 22nd June 2014 Shannon Gaels 4-18 Corlough 2-8 (Breffni League)
Sunday 8th June 2014 Shercock 5-7 Shannon Gaels 2-6 (Breffni League)
Sunday 25th May 2014 Shannon Gaels 3-10 Kildallon 1-14 (Breffni League)
Wednesday 21st May 2014 Kill5-16 Shannon Gaels 2-9 (Breffni League)
Sunday 18th May 2014 Knockbride 4-6 Shannon Gaels 1-15 (ACFL)
Sunday 11th May Shannon Gaels 2-7 Shercock 4-5 (ACFL)
Monday 5th May Templeport 0-9 Shannon Gaels 0-10 (ACFL)
Wednesday 30th April Corlough 1-4 Shannon Gaels 3-19. (ACFL)
Sunday 27th April Shannon Gaels 3-16 Kill 2-11 (ACFL)
Get all the results here
Log on to photosofblacklion.net to see photos from all the latest games with thanks to Tony Griffin