Presentation of Medals to the Shannon Gaels Under 14 Girls Division 3 League County Champions by Killian Clarke and Aillish Cornyn will take place in the Market House Blacklion at 7pm on Sunday evening 8th December 2013. Everybody welcome.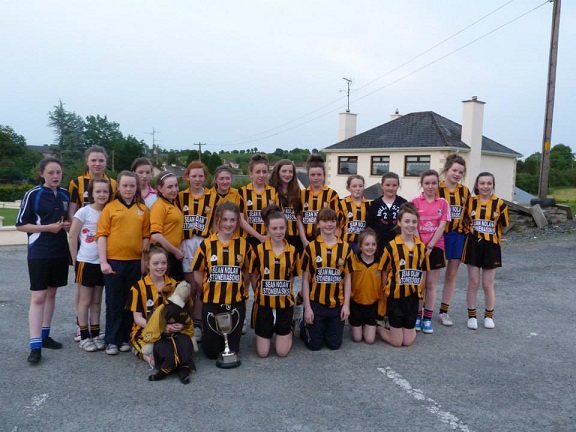 U21 Championship Semi Final (Sun) 8th December 2013. West Cavan Gaels Vs Assan Gaels in Drumalee @ 1pm.
Lotto: No jackpot winner on 30/11/13. Numbers drawn: 2, 5, 7 and 10. €20 Winners: Eileen McGourty, Belcoo, Alice McPartlin, Bridie McGovern (Arthur) and Pat McCaffrey. Next draw on Saturday 14th December 2013 in the Glan Bar. Jackpot €3,650.
Night at the Races has been rescheduled for Sunday 29th December 2013 in the Glan Bar. First Race at 9pm. You can still purchase your own horse for the night for just €10 from Committee Members before 20/12/13.

Committee Meeting Wednesday 11th December at 9.30pm in the Club House.