A hardy bunch of club members will walk nearly 200km over 4 days.
Starting in Dublin on Thursday June 2nd 2016 and reaching Blacklion (hopefully!) on Sunday 5th June.
Money raised from this event will go towards Shannon Gaels club and Mens Cancer Alliance
Donate online at www.paypal.com/cgi-bin/webscr?cmd=_s-xclick&hosted_button_id=E3V8NPZEEUP94
You don't need a PayPal account to donate, if you don't have one simply select the "Don't have a PayPal account?" option and donate using your card.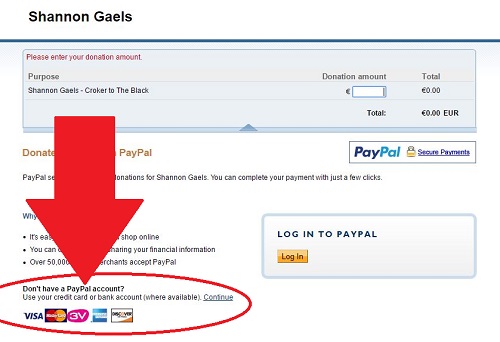 Time Table
Day 1 – Thursday 2nd June
Croke Park 8:00am
Phoenix Park 8:50am
Castleknock 9:55am
Blanchardstown 10:40am
Clonee 11:35am
Dunshaughlin 2:40pm
Navan 7:30pm
Day 2 – Friday 3rd June
Navan 8:00am
Kells 11:05am
Carnacross 12:40pm
Virginia 3:10pm
The Lavey Inn 7:55pm
Day 3 – Saturday 4th June
The Lavey Inn 8:00am
Cavan- Breffni Park 10:05am
Butlersbridge 12:00pm
Belturbet 1:40pm
Ballyconnell 5:15pm
Bawnboy 6:30pm
Swanlinbar 8:30pm
Day 4 – Sunday 5th June
Swanlinbar 9:00am
Glangevlin 12:15pm
Dowra 3:00pm
Killinagh Church Car Park 6:10pm
Blacklion 6:40pm