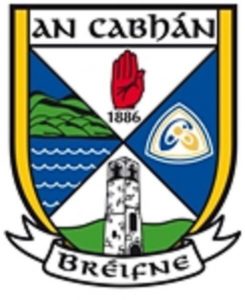 Kerry v Mayo 3.30pm
Kerry v Cavan 1.30pm
Tickets will go on sale via gaa.tickets.ie Centra/Super Valu at 10am.
Prices as follows:
Hogan Stand (No Concession) – €45
Cusack Stand – €45
Terrace – €30
FAMILY TICKETS:- 
Family Tickets- Cusack and Davin Stands
Adults – €45 Juveniles – €5
Students & Senior Citizens (Cusack & Davin Stand Only):- 
Purchase full price tickets and get rebate of  €10 with valid I.D. at Block D, Stiles 1 to 5 in the Cusack Stand (Rebate can only be claimed on entry into the stadium via BLOCK D)
Wheelchair Tickets:- 
The Wheelchair Ticket and Assistant's ticket is €45
Group & Club Pass. 
Group pass- Juveniles U-16 €3 each (you are permitted to bring 1 adult free with every ten Juveniles) any additional adults pay full price for their tickets.
Club Pass for adults- €10. Max 50 tickets per club, one application only per club. Deadline for both is Friday 11th August 5pm. Both Group/Club Pass will be subject to availability.
Forms can be filled in on-line from http://www.gaa.ie/tickets/club-offers