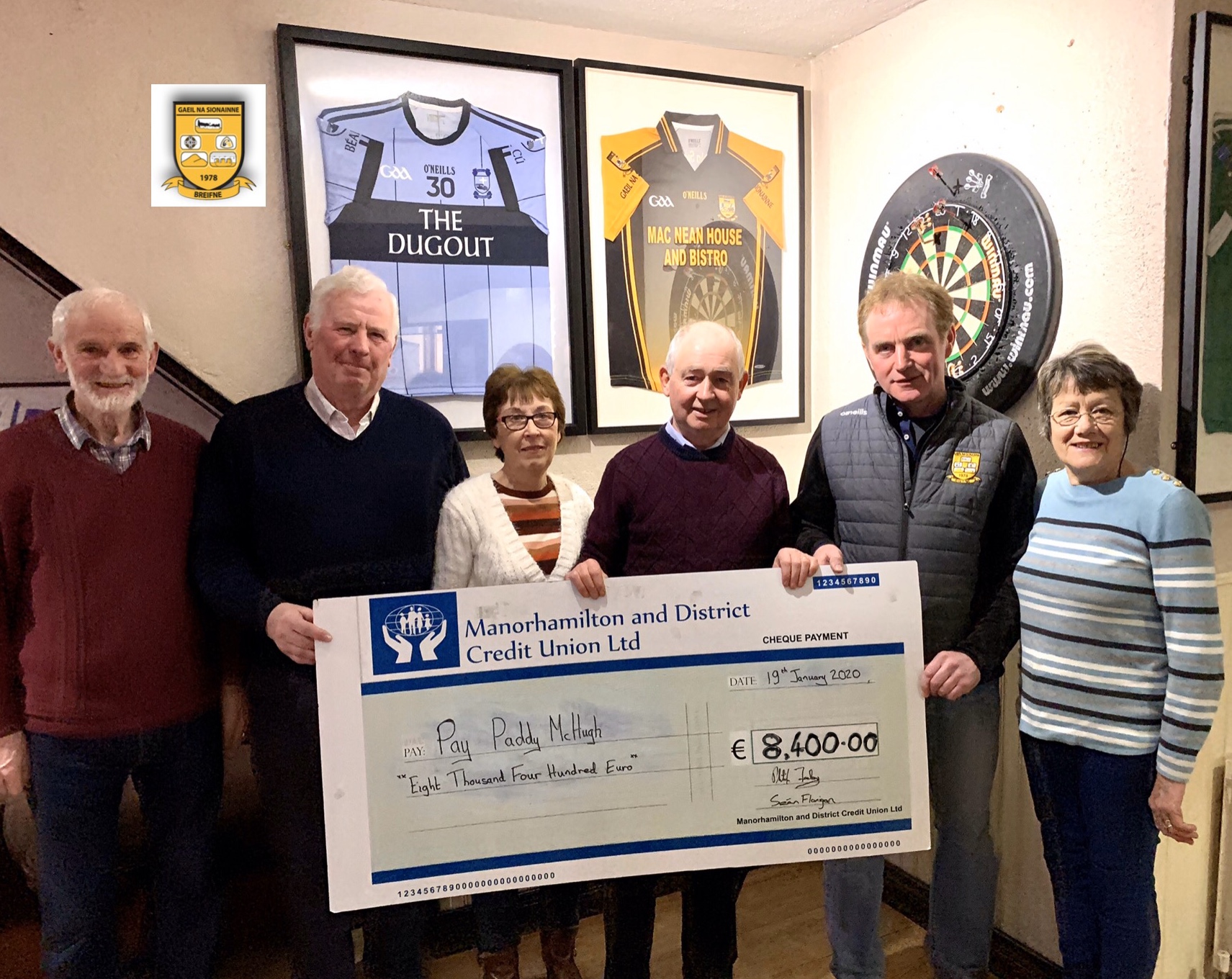 Congratulation and best wishes to Paddy McHugh, Blacklion who won our Club Lotto jackpot €8,400 on the 5th January 2020 after picking the winning numbers 7,16,20 & 26.
The presentation of a cheque for €8,400 which was our biggest jackpot so far took place prior to our lotto draw on the 19th January 2020 in the Dugout Bar, Blacklion by our Club Lotto Committee. Pictured at the presentation LTR, Ownie McKiernan (Committee), Tommy McManus (Committee), Bridget & Paddy McHugh, Club Chairman Philip Feeley & Philomena McKiernan (Committee)
Congratulations go once again to our winner, and we hope they enjoy it!