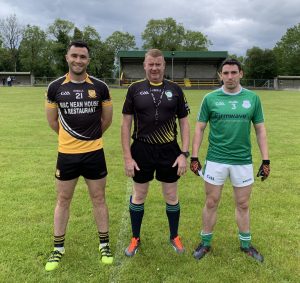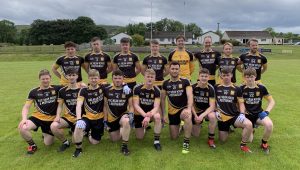 Well done to our Senior Team & Management on their win against Corlough today at home in Pairc Gaeil Na Sionnáinne. This was a very competitive and entertaining game of football and both teams should be congratulated for this.
Unfortunately one young man Kevin McGovern from Corlough got hurt and had to be taken to hospital. Shannon Gaels wish Kevin all the best and hope to see his return to the field asap. Also thank you to the ambulance service for taking great care of Kevin.
Result in the Michael Fitzpatrick Architects ACFL Rd. 11:
Shannon Gaels 1:17, Corlough 1:12. Scores from Nevin O'Donnell 1:7, Philip McGoldrick 0:4, Micheal Colleran 0:2, Ronan McCaffrey 0:1, Ciaran McPartlin 0:1, Daniel Fitzpatrick 0:1 & Conor McNiff 0:1.
Your chance at winning €7,700.
Play online @ https://bit.ly/ShannonGaelsCavan