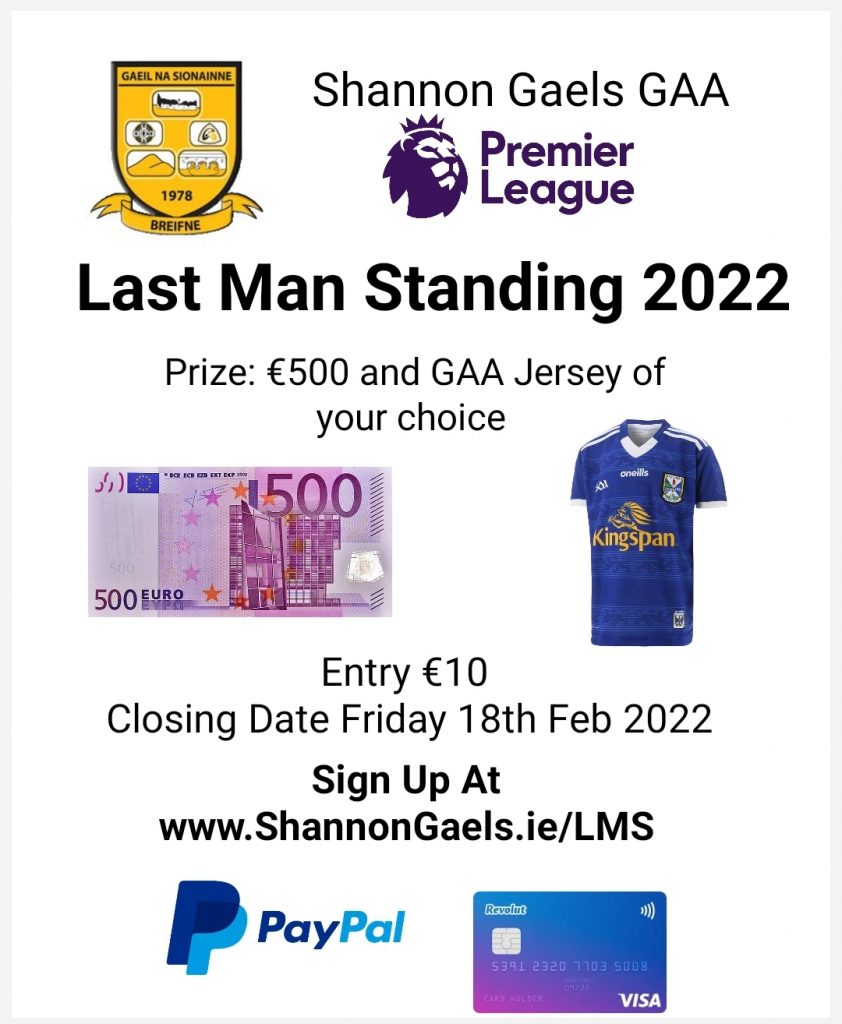 Enter now by credit card or PayPall using the Buy Now button below, cost €10.00
You can also enter using Revolut. Simply send €10.00 and add your email address in note to Declan McLoughlin 0872790231
When entry fee is received you will be sent an email where you can include your team selection for game week
Competition Rules:
• Pay your entry fee before Week 1 — no need to pay again.
• There is a single prize of €500 and a GAA Jersey of your choice which will be paid to the competition winner.
• Each week, simply pick a team playing a Premier League match that week – if your team wins, you go through, lose or draw and you're out.
• You can only pick a team to win once in a competition, so you need to be tactical about who you pick and when.
• All selections must be submitted by google forms which will be sent weekly to participants. Selections must be received by 20:00 the day before the first game each week. It is the participants responsibility to ensure that the entry is submitted.
• If your team's game is postponed after your selection you are automatically put through to the next round.
• If you forget to pick a team, you will be assigned one automatically. The selection will be the first available team in alphabetical order.
• Last Man continues until only one person remains and wins the pot. If more than one remain everyone goes through to the next round. If all remaining players lose in the last round, they all go through to the next round.