Happy New Year to all from Shannon Gaels GAA.
Next Committee Meeting at 9.30pm on Wednesday 8th January 2014 in the Club House.
The Annual General Meeting (AGM) will take place on Sunday 12th January 2014 at 7pm in the Market House, Blacklion.
Lotto: No Jackpot Winner on 28/12/13.  Numbers Drawn 4, 5, 7 and 11. €20 Winners: Eugene McLaughlin, Michael Convey, Colm Wynne and Patsy Feeley.  Next Draw on Saturday 11th January 2014 in The Dug Out, Blacklion. Jackpot €3,750.
The Cavan Ladies GAA Banquet is taking place in the Hotel Kilmore on Saturday January 11th 2014.This will be a very special occasion when the victorious Cavan Ladies will be presented with their all Ireland medals. Tickets are now available at a cost of €30 each. Please note that admission will be by ticket only. Contact Fiona McManus 087 9564377 by Monday 6th January 2014 if you wish to order tickets for this event via the club.
The Night at the Races took place on Sunday 29th December 2013 in the Glan Bar. A big thank you to everybody who sponsored or part sponsored races, purchased horses and supported this fundraising event by attending on the night and also to all those who assisted with organising and running the event on the night.  The full list of sponsors was as follows:-
 Main Sponsors
LMJ
The Glan Bar
The Bush Bar
Fitzpatricks Bar
Michael Fitzpatrick Plant Hire
The Meadow View Inn Cavan
Quinn Building Products
Bradys of Arva
AIB Manorhamillton
Belcoo Pharmacy
Manorhamilton & District Credit Union
Joint Sponsors
Frank Eddies Bar
Eugene McCann Spar
Seamus Dolan Electrical
Charlie Dolan—Dowra PO
Shuttercraft
Glenfarne Wood Products
Hilview Transport
Gilmartin Insurance
The Joe Maguire Memorial Cup in aid of Blacklion Social Services & North West Hospice took place on St. Stephen's Day, Thursday 26/12/13 in Blacklion. Belcoo were the winners over Shannon Gaels by 2 points on the day.  In the 50/50 draw Tom Leonard won the first prize of €100 and Veronica O'Donnell won the 2nd prize of €50.  The match was followed by refreshments in Fitzpatrick's Bar.  Thank you to all who supported this event. You can view photos of the event thanks to Tony Griffin at photosofblacklion.net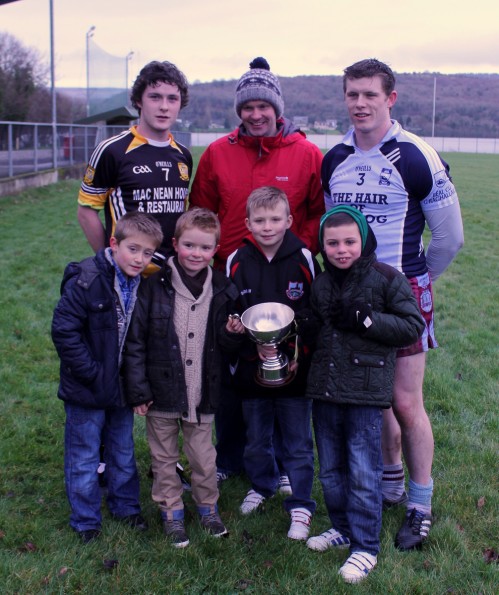 The Presentation of Medals to the Shannon Gaels Under 14 Girls Division 3 League County Champions by Killian Clarke and Aillish Cornyn took place in the Market House Blacklion on Sunday evening 8th December 2013. You can view photos from the event on photosofblacklion.net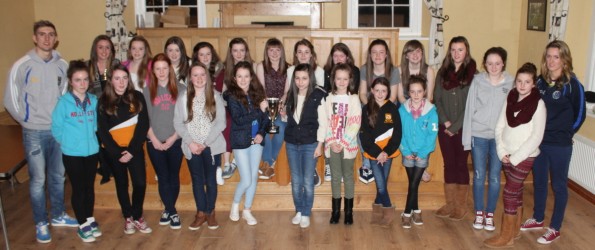 A big thank you to Vincy & Anne McGovern, Hillview Transport for sponsoring Hoodies for the League winning Under 14 Girls Team.